The BMW X2 Teasers are Here!

Exactly one month earlier than the 2017 Frankfurt Motor show, where the all new X2 is set to be revealed, BMW has released fresh images of the new coupe-style compact SUV. While the images dripped, show the X2 blanketed in bright camouflage, it still gives us the best impression yet of the production version.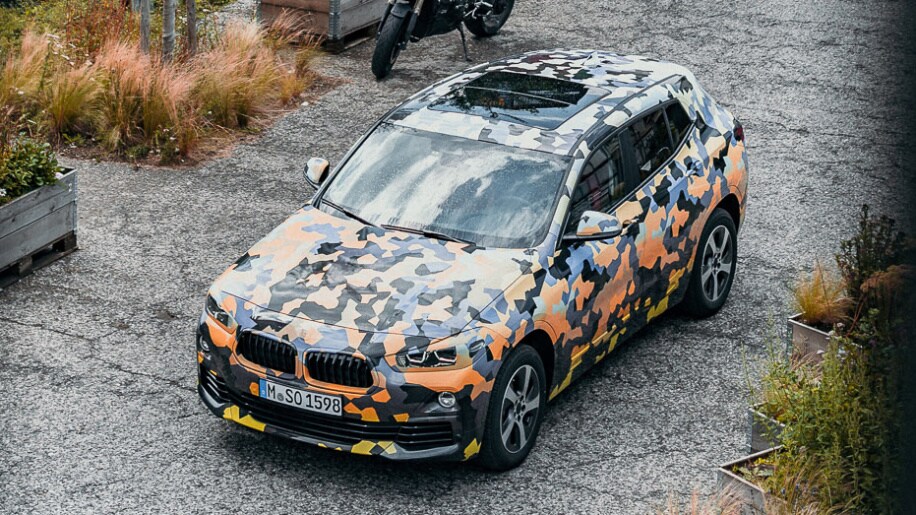 The new 2018 X2 features aggressive, scowling headlights and inverted kidney grille design that broke some BMW standard design rules. It's also possible to make out a triangular motif around the fog lights and lower grille that is inspired by the X2 concept's intake vents, though it's a much more modest look. The side windows also have a little kink upward aft of the rear doors (attribute them to Wilhelm Hofmeister if you choose), and the taillights are just as wide as the concept's. The roof is higher, though, which makes the windows larger and the overall look a bit less sleek. We can also make out gaps where contrast-colored fender flares meet the body, which would be consistent with other crossovers and the Concept X2. Yet, even just as one consistent pattern, the X2 still looks attractive.

BMW expects most X2s sold to be equipped with the firm's xDrive four-wheel-drive system so only the entry level sDrive18i is expected to send power to the front wheels. There are rumours of a hybrid model if you're eco conscious and a 300hp M25i sports model for the not-so-eco conscious.
The BMW X2 is set to make its public debut as early as the 2017 Frankfurt Motor Show in September before going on sale in early 2018. Entry-level cars are expected to cost from around $30,000.
Stay up to date for its release
here
along with our latest inventory.